Penne alla Putanesca is a pasta dish made with traditional Italian puttanesca recipe. This is a famous dish from southern Italy. A famous chef said about this dish, 'Big on flavor and short on time', this is the most concise and accurate description of how to prepare this dish – very quickly despite the extremely good flavor. Sharp. Penne alla Putanesca is also featured in Chef Mario Batali's Molto Gusto cookbook.
If you've been anxious to enjoy this dish right in the family kitchen, let's go to the kitchen with Luna d'Autunno!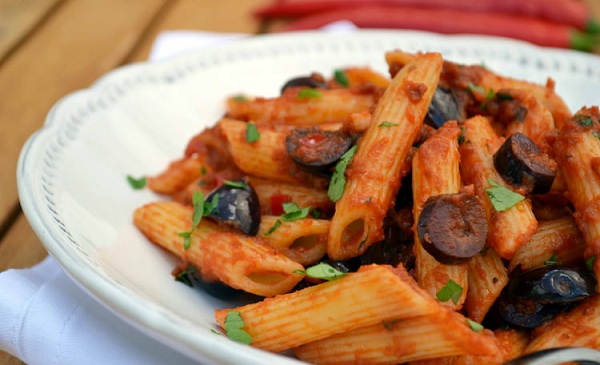 Processing materials
As the main ingredient of pasta, Penne alla Putanesca also has the 'common recipe' of other Italian dishes: simple ingredients.
– Processing materials: pasta, anchovies, capers, black olives, hot pepper, tomato sauce.
– Ingredients for spices: olive oil, salt, pepper.
Right now, if you feel fascinated and curious about this dish, find out more about it: Don't miss out on the splendid Penne alla Putanesca pasta | Luna d'Autunno
Recipe
Owning a quick way of processing, so even though it is a traditional dish, the Italians still cook this dish whenever and whenever they want. Let's cook Penne alla Putanesca quickly in 3 notes!
– Step 1: Cook the next cooked pasta. Preliminary processing of the remaining ingredients.
– Step 2: Boil black olives for 2 minutes, then remove and soak in cold water. Cut the olives into thin slices.
– Step 3: Heat olive oil on the pan, then put the anchovies, capers, sliced ​​olives, chili pepper and shredded seeds together to fry together. When the dishes are almost done, add the tomato sauce and seasoning to taste.
– Step 4: For pasta to stir fry, turn off the heat and enjoy.
How to make Penne alla Putanesca is really simple and easy to make, you can make at home and enjoy with your family and friends.
Also, if you want to see more ways to prepare other Italian dishes, you can see more at: instructions for cooking Italian food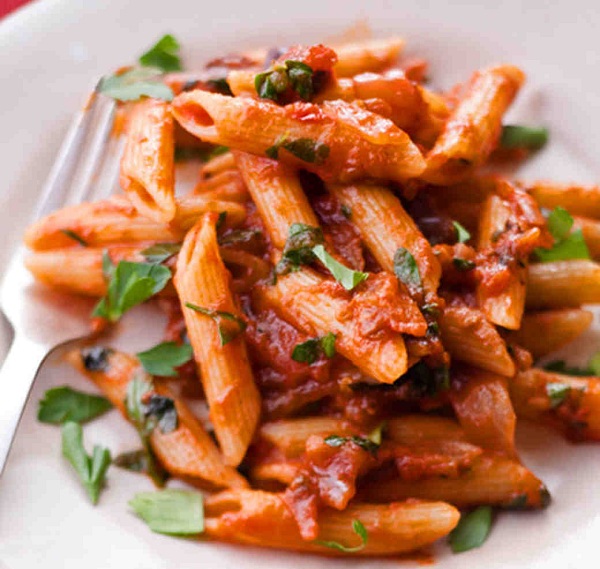 Enjoy with Italian Restaurant in Hoi An
If you enjoy Penne alla Putanesca with the local language, regional culture and Italian music, it will be a truly perfect meal. The great thing is that you can enjoy music in such a space at Luna d'Autunno.
In addition, you also have the opportunity to go directly to the kitchen to learn how to cook Penne alla Putanesca as well as other pasta dishes taught by Italian chefs. Surely this will be an extremely memorable experience for you!
Be one of the culinary lovers who come to Luna d'Autunno to enjoy Italian food today!